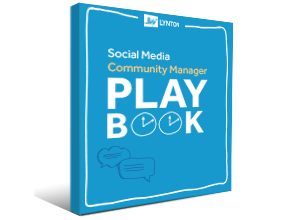 Having a blog, a Facebook page, and a Twitter account doesn't mean you're active in social media. If you're simply broadcasting a marketing message without engaging your audience, you won't be successful.
You can increase your business exposure and generate more leads with effective social media community management.
Download our Social Media Community Manager Playbook to learn:
Why a corporate Social Media Community Manager is a must
The typical daily schedule and activities of a Social Media Communty Manager
The ideal social media workflow
Key social media best practices for your business
LyntonWeb's Social Media Community Manager Playbook will help you understand what a community manager does, how to pick the right person, and how to manage their workflow.
Fill out the form to the right to download your copy today.